MERAB BERIDZE'S VERSES' WORD WORLD
Keywords:
Merab Beridze's verses' word world, onyms, occasionalisms
Abstract
A collection of Merab Beridze's poems has been published. In the present letter we have tried to present the poetry word world of Merab Beridze from several angles. In his verse space, are treasured various geographical names of all Georgia and – thoroughly and many times – those of Meskheti – the native land of the poet. We can meet there the names of prominent historical figures, clergymen, writers, literary characters, who have in abundance both, individual connotations and pictorial representations. 
Merab Beridze's word composing is diverse. These are the words of the poetic language that do not belong to the common literary language, and the criterion by which the word belongs to the common literary language, is simple: it must be evidenced in the main, fundamental, academic dictionary of the Georgian language.
The infinity of different nuances of the meaning of the word, the complication and simplification of the semantic structures – these are some of the manifestations of the multifaceted existence of the word in a poetic text. For, every poet has his own poetic vocabulary, strong semantic sequence, his own universe of connections between words. The Creator's word world also merits attention, for there often is preserved and exposed a lexical unit, sometimes unknown, sometimes – less known or completely forgotten due to the passage of time and rarely used today.
During word production Merab Beridze uses the usual inventory of prefixes and suffixes, roots or stems evidenced in dictionaries, and by combining them gives a derivative or composite that is completely correct in terms of production and, at the same time, is unusual because of unexpectedness of internal connections. His word production is an integral part of the creative process and reveals the inner nature of the language. The presentation of word-production models, in fact, reveals the potential of a language, manifested in the system of poetic word-production of the language. Merab Beridze's eloquence is diverse even according to this one (first) collection, and the author's occasionalisms undoubtedly enrich the Georgian language.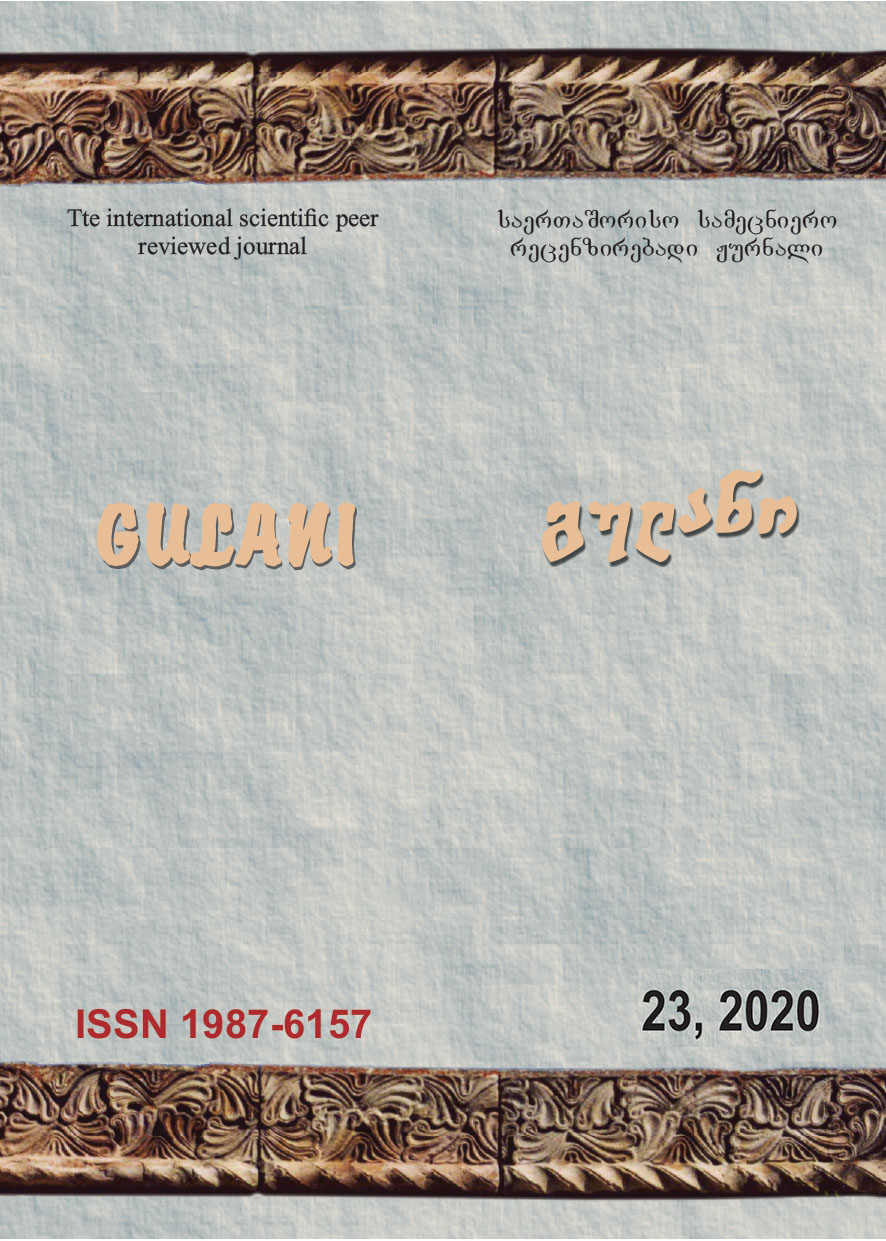 Downloads
Section
Linguistics, Onomastics