INTER FEUDAL BATTLE IN SAMTSKHE-SAATABAGO IN XVIS 70TH YEARS AND POLITICAL ORIENTATION
Keywords:
Samtskhe-Saatabago, Kartli, Iran, Ottomans, Dedisimedi, Manuchari, Kvarkvare, Shah Tamaz, Sultan, Varaza Shalikashvili
Abstract
XVIcentury rich with its historical movements and one of the most important epochs in the history of Georgia and it completely differs from previous centuries. XVI century is the period of from the one side great battles with Iran and Ottomans, and on the other side it is the battle between Georgians and this play bad role in the Georgian Politics as in inside the country as outside the country, on the defining of international course of the country.
Beside the fact of controversy of Georgian nations, in this century it was inside battles in Samtskhe-Saatabago which last twenty months.
Our article is dedicated to the processes taken place in XVIs century's 70th year in Samtskhe during inter feudal controversy and we focus on the parallel processes of political orientations.
According the critical analyses of Georgian and foreign sources and special literature we confirm that after murdering VarazaShalikashvili and Shah Tamazinvasionof Saatabago, family members of Atabagi home, still were able to conquer the throne of Atabagians. In spite of the fact after death of Shah Tamaz the leader of Samtskhe;s political parties pro Iran orientation still was actual. The confirmation of this idea is the fact of the controversy of inter feudal time. Atabagi's family sent several ambassadors to the shah. After starting Iran Ottomans new battle the influence of Ottomans gathered and as a result Atabag's family had to change the political orientation from Iran to Turkey.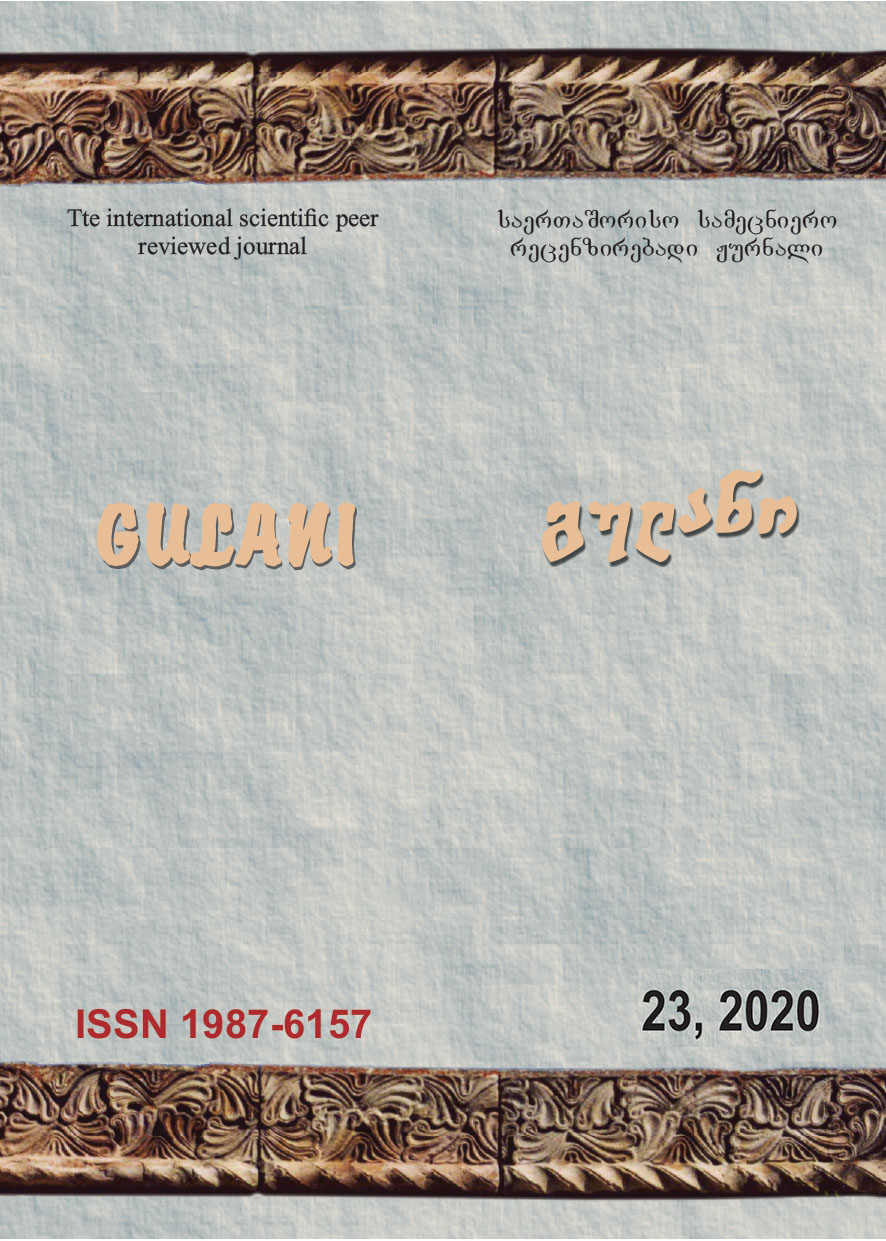 Downloads